KAFS Bookshop 

All book purchases made from the KAFS website are made SECURELY THROUGH PAYPAL OR AMAZON. Note that you do not need to have a PayPal account to make a purchase - simply pay using your credit or debit card.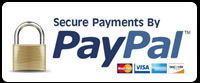 PLEASE NOTE (DIGITAL DOWNLOADS)
Please ensure to complete your purchase and return to the KAFS page following payment to receive your download link. If you have any problems, please contact us.


---


POMPEII - AN ARCHAEOLOGICAL GUIDE
by Paul Wilkinson




"This is an excellent read. It brings the ancient town of Pompeii to life.

I would recommend even if you are not visiting the site."



"The resonant ruins of Pompeii are perhaps the most direct route back to the living, breathing world of the ancient Romans. Two million visitors annually now walk the paved streets which re-emerged, miraculously preserved, from their layers of volcanic ash. Yet for all the fame and unique importance of the site, there is a surprising lack of a handy archaeological guide in English to reveal and explain its public spaces and private residences. This compact and user-friendly handbook, written by an expert in the field, helpfully fills that gap.

Illustrated throughout with maps, plans, diagrams and other images, Pompeii: An Archaeological Guide offers a general introduction to the doomed city followed by an authoritative summary and survey of the buildings, artefacts and paintings themselves. The result is an unrivalled picture, derived from an intimate knowledge of Roman archaeology around the Bay of Naples, of the forum, temples, brothels, bath-houses, bakeries, gymnasia, amphitheatre, necropolis and other site buildings including perennial favourites like the House of the Faun, named after its celebrated dancing satyr"



£12.95

HAND-SIGNED (excl. P&P)



£10.95

UNSIGNED (excl. P&P)



---


POMPEII - THE LAST DAY
by Paul Wilkinson



"In this lavish and dramatic account, archacologist Paul Wilkinson pieces together a terrifying picture of what happened in Pompeii on a summer's day in 79 Ad. Using the latest scientific evidence and forensic techniques, he recreates that day hour by hour, bringing to life a vivid timetable of destruction. This fascinating, picture-filled book is the companion to the major Discovery Channel series, "The Last Day of Pompeii," first broadcasting nationwide in January 2005."



£15.95

PAPERBACK/HARDBACK



"A carefully considered re-construction of the last day of Pompeii"



---


ARCHAEOLOGY - WHAT IT IS, WHERE IT IS, AND HOW TO DO IT
by Paul Wilkinson






"A very useful introduction to Archaeology"
Mick Aston



"I wish this book had been available when I started out in archaeology back in the 1960s. It tells you everything you need to know in order to decide what sort of archaeology you'd like to learn more about. It doesn't just deal with digging; instead it introduces you to aerial photography, geophysics, surveying, recording, finds processing, soil science and how to take samples - in fact all the subjects you'll need to master if you want to become a field archaeologist. It's well written and beautifully illustrated in full colour throughout. It would be cheap at twice the price!" - Francis Pryor




£4.95

PDF DIGITAL DOWNLOAD



£7.95

HAND-SIGNED
(excl. P&P)



---

BEOWULF - ON THE ISLAND OF HARTY IN KENT
by Paul Wilkinson



Every nation finds its charter, its rules and identity, in the stories it tells of its beginnings. Beginnings are mysterious, not least because they are hard to find; and often, just as one thinks one has found the spot, antecedent traces appear, footmarks receding even further into prehistoric darkness. Science, and there's much of it in archaeology, is uneasy with beginnings. Mythology, on the other hand, is concerned above all with what happened in the beginning....



£2.49

PDF DIGITAL DOWNLOAD



£3.00

KINDLE EDITION